Let's Commit for the future
While committed to its values of preserving the environment and protecting the quality of life of future generations, Courbet introduces Let's Commit, a program supporting eco-friendly and solidarity-based projects.
Courbet is donating the profit of every purchased Let's Commit bracelet to a partner association chosen by the client.
Courbet has been working closely with a dozen of purpose-driven organisations and companies in order to support six socially-oriented projects and six environmentally-friendly projects.
Let's Commit
When buying a Let's Commit bracelet, the client can choose the gold colour of the CO design, the colour of the recycled polyester cord, the size of the diamond, 0.05 or 0.15-carat, as well as the organisation that he or she wishes to support.
With your help, Courbet is participating to six projects focusing on children and women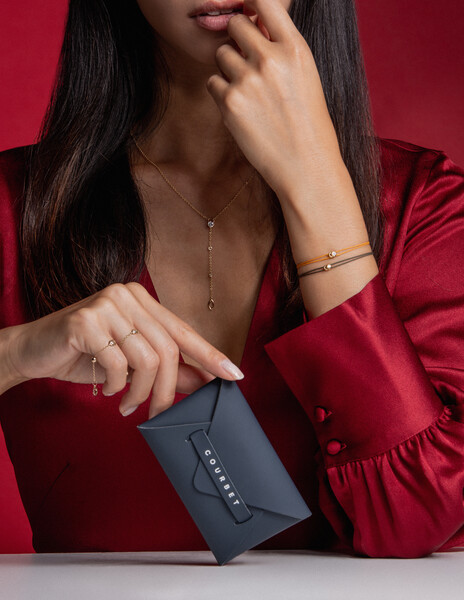 • Fight female genital mutilation with the "Desert Flower Foundation"
• Support breast cancer with "Rose Up"
• Provide food aid and sanitation for babies with "Paris Tout P'tits"
• Help to keep siblings together with "Action Enfance, Grandir en villages d'enfants"
• Prevent cardiovascular diseases with "Go Red for Women"
• Protect children with "La Voix de l'Enfant"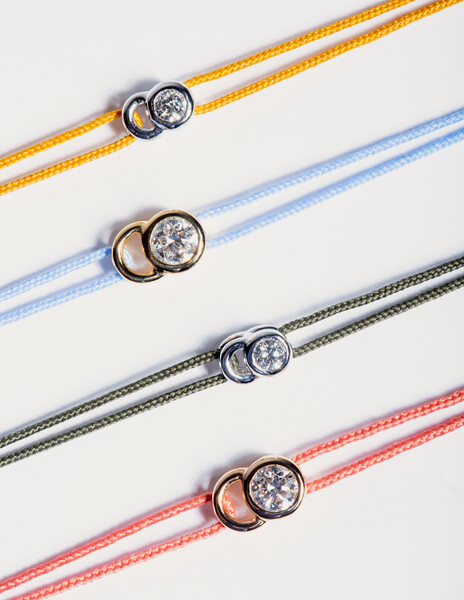 The CO design is the symbol of commitment and the face of altruism
The Let's Commit bracelet design is based on Courbet's first two letters, C and O. Next to each other, the two letters form latin prefix CO- , which has the meaning of "doing things together".
Courbet is committed to donating 60 € to one of its partnered associations for the purchase of a Let's Commit bracelet set with a 0.15-carats lab-grown diamond. It is donating 35 € for the purchase of a 0.05-carats Let's Commit bracelet.
Help our planet by buying a Let's Commit bracelet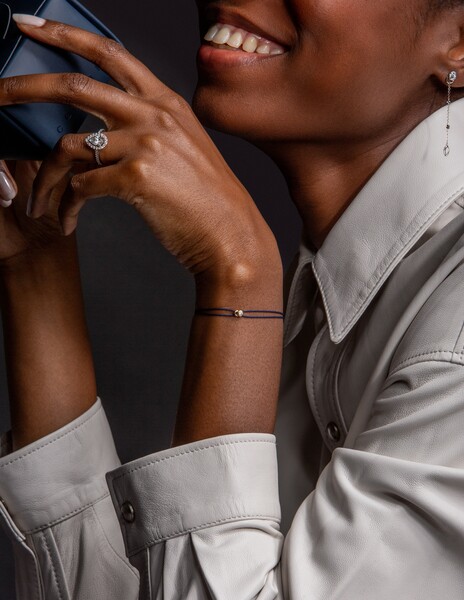 Thank you for helping us to :
• Protect the marine faune with "Sea Shepherd"
• Prevent bees from going extinct with "Bee Influencer" and the "Fondation de France"
• Clean seas and beaches with "Project Rescue Ocean"
• Protect the coral reef with "My Coral Garden"
• Preserve forests and plant trees with "Tree Nation"
• Give back the savana to its lions with "Drakenstein Lion Park"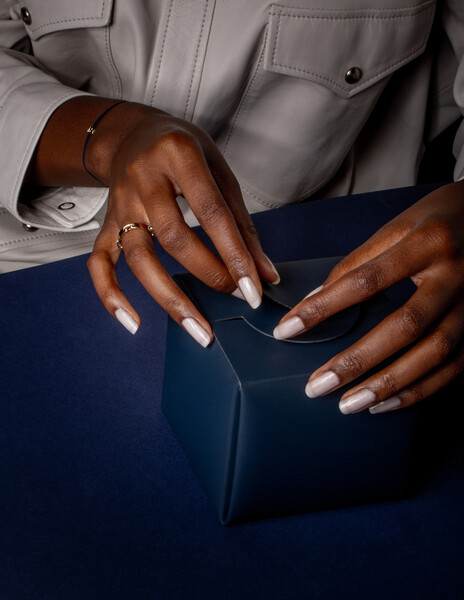 Returns and exchanges
Free returns and exchanges for a period of 30 days
Secure payment
All your purchases are secured by Banque Populaire
Free delivery
Free delivery